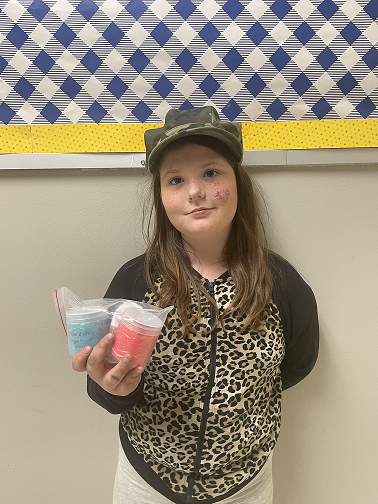 Practice for the 2022 season begins June 6, 7:00 pm at the Simmons Field, located at the corner of Lincoln St. and Sager Creek Dr.
You must have a current sports physical in order to practice. You may turn in your physical at the first practice or upload it to DragonFly Max, https://www.dragonflymax.com/. You will need to complete all forms at the website as well in order to be eligible.
You will need to wear good running shoes to practice and bring your own water bottle.
There are NO try-outs. Everyone who works hard and wants to be a part of the team gets to run.
Sign up for our Remind XC Groups:
2022-23 7-8th Graders: To receive messages, text @ssmsxc22 to 81010.
2022-23 9-12th Graders: To receive messages, text @sshsxc22 to 81010.
Teacher of the Year for 2022-2023
We want to say congratulations to Krissi Beeks for representing SSIS as our Teacher of the Year for 2022-2023.
BMI reports are now available. Please contact the school nurse if you are interested in receiving a report.
Congratulations to our PAWS 🐾 award winners for May! 🥳 PAWS awards are our monthly character award given to students who exhibit the following traits: P - positive attitude A - act responsible W - work hard S - show kindness Great job kiddos!
Sorry, but there was nothing found. Please try different filters.